News and Events
Forth Coming School Events

Year 6 Residential Trip
15 of our year 6's along with Miss Sibun and Mrs Semple headed off for a fun packed week at the JCA Centre at Mill Rythe on Hayling Island. They took part in lots of different activities such as Buggy Building, Climbing Wall, Snorkelling and Raft Building. A fantastic week was had by all,
Visitors to Hedgehog Class
To help the Hedgehog class with their topic of animal life cycles, Mrs Stevens brought in her two pet hens. The children learned all about the life cycle of a hen and then set to work weighting and measuring their visitors.
May Fair
A big thank you to all our lovely parents for coming to support our May Fair on Friday 19th May. Luckily the rain held off and the children were able to showcase the fantastic Maypole dancing they have been busy practicing. Thanks to all of your support we raised an amazing £506.00
Dorset & Wiltshire Fire and Rescue Service
Caroline Jackson from the Dorset & Wiltshire Fire and Rescue Service came into school to talk to the children about who they are and what they do, as well as the dangers of playing with matches, the importance of smoke alarms and how to call 999 for help in an emergency.
Year 6 Football Zorbing
The lovely coaches at GoActive came in on Friday 12th May to run a Football Zorbing session, as an end of SATs week treat for our year 6 pupils.
The Ashmolean Museum
To support the work they had been doing about Ancient Greece, our Rabbit and Barn Owl pupils took a trip to the Ashmolean Museum in Oxford.
The Living Rainforest Trip
Fox and Hedgehog classes took a trip to the Living Rainforest to learn all about how plants and animals have adapted to suit living in a rainforest environment.
Farm Cookery School Trip
Our Year 6 pupils went to the Farm Cookery School in Bromham, where they spent the day learning about difference types of foods and cooking with chocolate.
Red Nose Day
We celebrated Red Nose Day of Friday 24th March with a whole school pyjama day and a cake and milkshake sale at break time, which raised £155.00.
Show Off Dance Visit
We were lucky enough to have Liam Abram from Show Off Dance come into school last Thursday to work with our Barn Owl Class children. The children have been looking at dance and watching The Sleeping Beauty ballet.
Holi Day
We celebrated Holi day on Friday 10th March.
Holi is a Hindu spring festival celebrated in India and Nepal, also known as the "festival of colours" or the "festival of love". The festival signifies the victory of good over evil, the arrival of spring and the end of winter.
Marvellous Maths Monday
On Monday 6th March we held "Marvellous Maths Monday" to celebrate our new times tables scheme and raise money for The Alzheimer's Society. The staff and pupils came to school dressed up as their favourite marvel superhero or villain. We also held a teddy tombola and invited parents to come in and talk to the children about how they use Maths within their workplace.
A big thank you to Mrs Balding, Mrs Smith and Mr Bamford, the children really enjoyed hearing about your real life Maths.
The day raised £115.89p for The Alzheimer's Society.
World Book Day
This year World Book Day, which is the biggest annual celebration of books and reading for children in the UK fell on Thursday 2nd March 2017. Following on from our Harry Potter Book Night, this year we decided to choose "Witches, Wizards & Magical Creatures" as our whole school theme. It was lovely to see such a variety of fantastic costumes.
After morning break the children settled down to listen to stories read by staff, governors and parents. A big thank you to all our readers.
Pancake Day Races
A big thank you to Tish Leigh, Rev Jo Reid and members of the St. Andrew's congregation who organised pancake races for the children and kindly made each child a lovely pancake to eat.
Harry Potter Book Night
We held our first Harry Potter Book Night on Thursday 2nd February. 21 KS2 children came along for a magical fun filled evening.
Whole School Drumming Workshop
A big thank you to Ben and Sean from Slater Music School who visited the school. The children and staff really enjoyed the drumming workshop.
NSPCC Number Day
We took part in the NSPCC Number Day on Friday 3rd February. The Number Day was a great way to make Maths fun and raise money for a very worthy charity.
Reverse Advent Christmas in aid of the Food Bank
Thank you to everyone who brought items in for the Reverse Advent Christmas Appeal. The boxes will now be taken to the Andover Food Bank.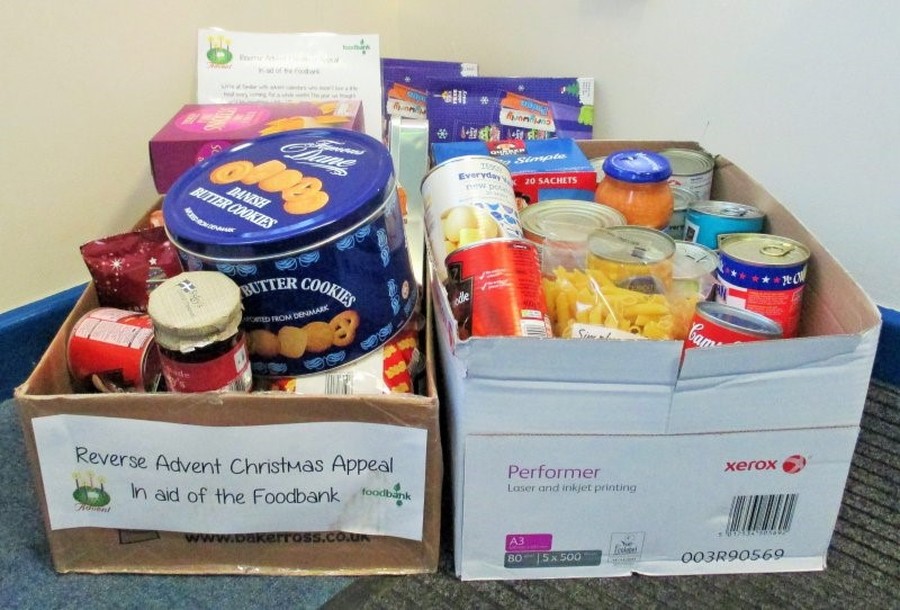 The Nativity
Our Nativity this year was "Hey Ewe" which tells the nativity story from the perspective of a curious sheep.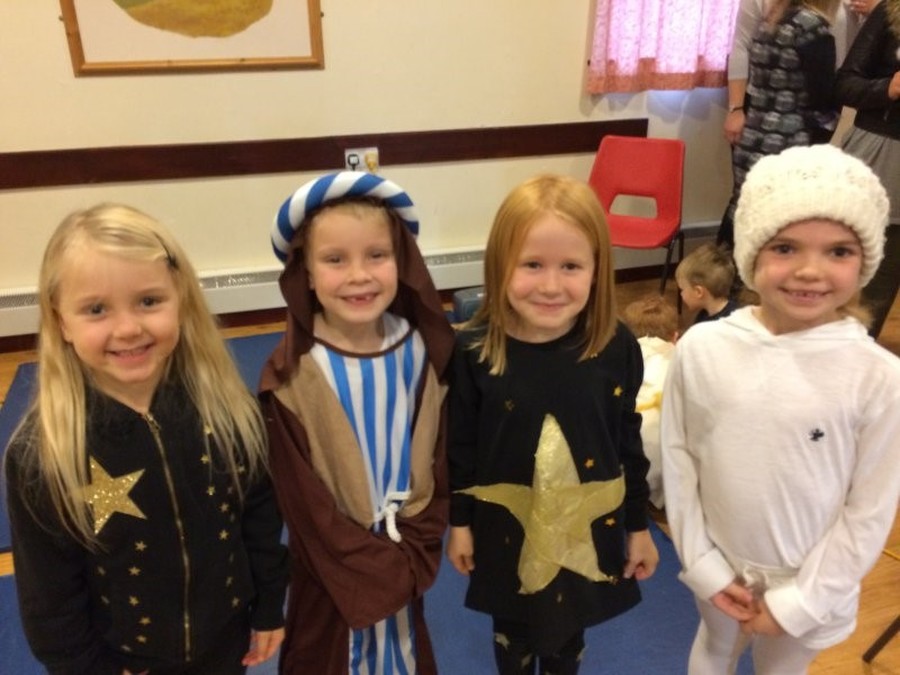 Barn Owl Class - Victorian Christmas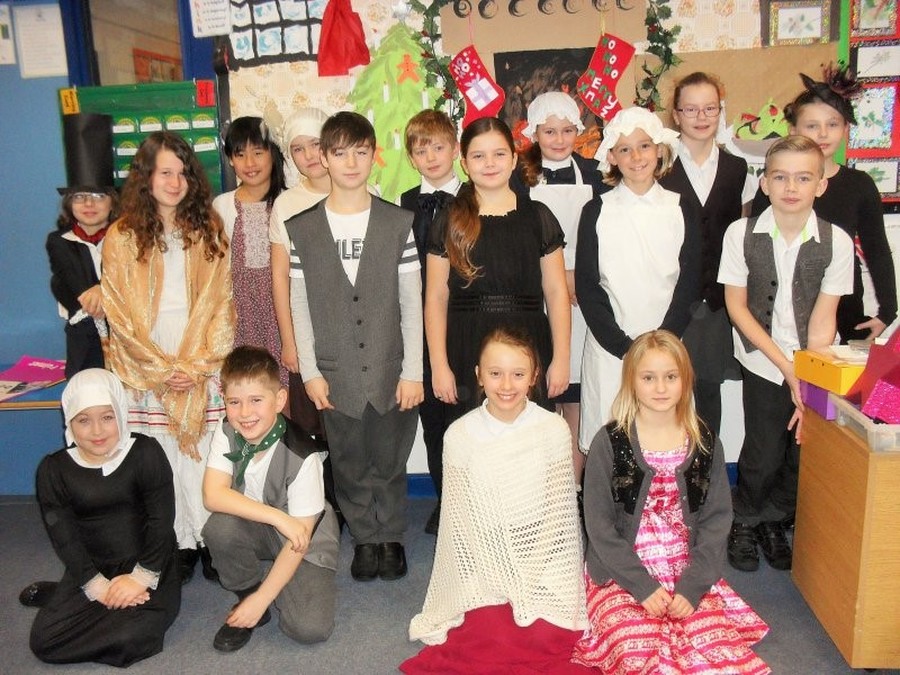 Rabbit Class - Romans For A Day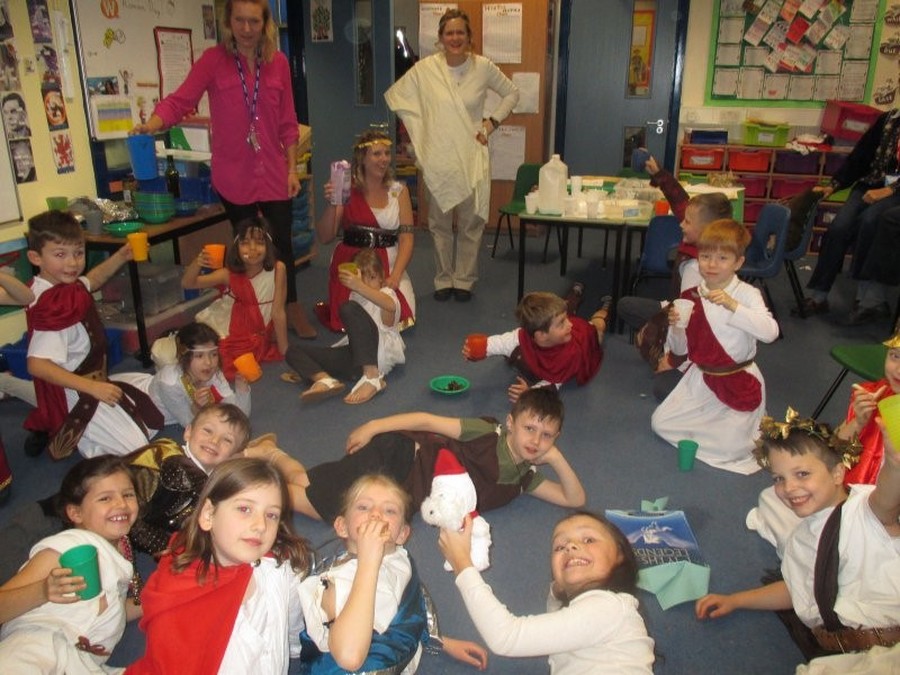 FOCPS - Christmas Glitter Ball
An amazing evening was had by all who attending the FOCPS Christmas Glitter Ball. The evening included a fabulous three course meal, piano player, live singer and prize auction.
The evening raised an incredible £3600, which will be spent on purchasing a new Maths scheme.
Curling Competition held @ Avon Valley College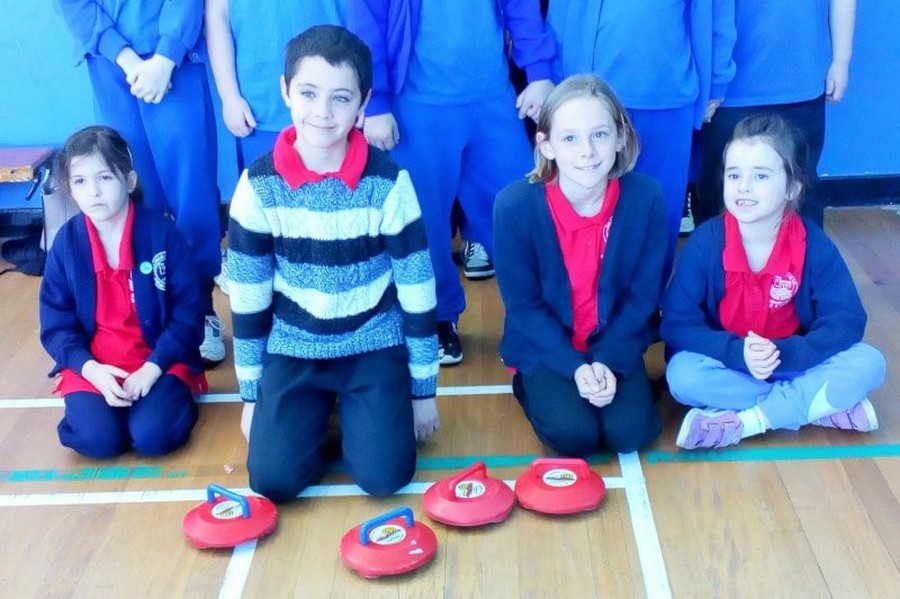 Children In Need - we raised £185.00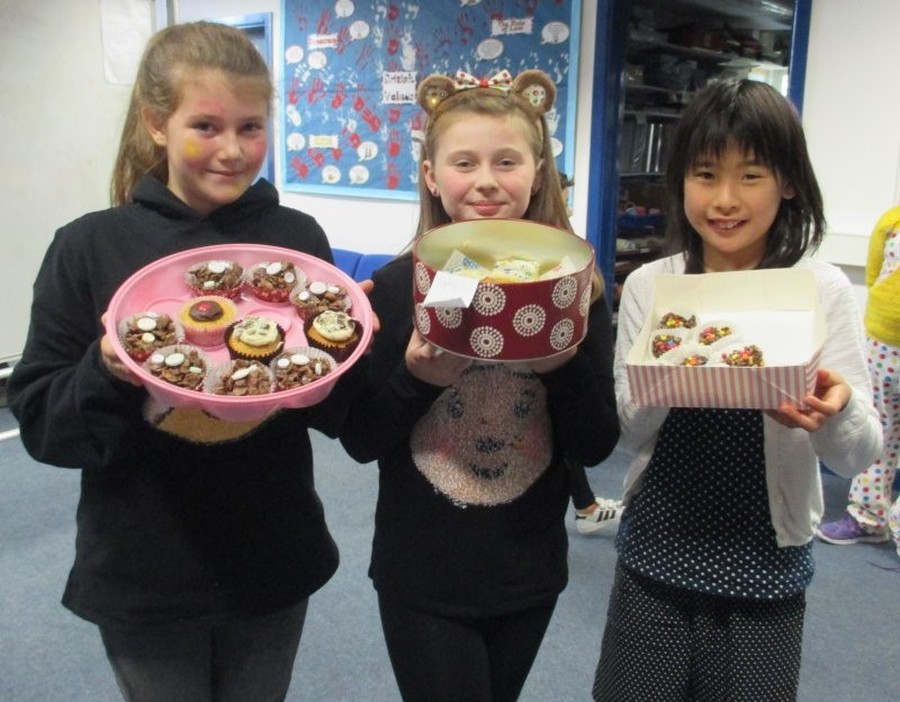 FOCPS - Monster Mash Family Disco
The Event raised £446.06
Year 1 & 2's visit to Salisbury Cathedral
Crazy Clash Day in aid of Stand Up To Cancer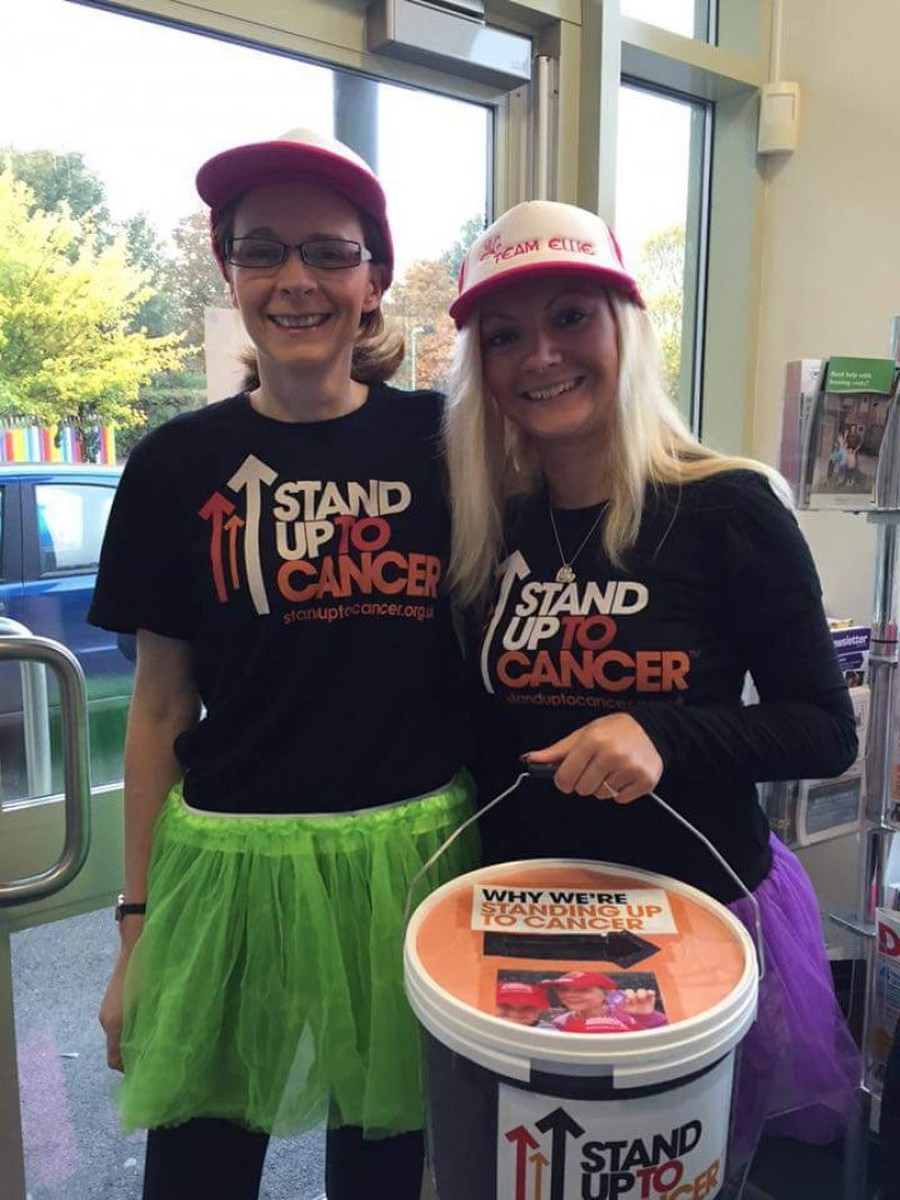 PM Claire Perry opened our new look Wildlife Area and Sensory Garden
Rabbit & Barn Owl Class visit to The Roman Baths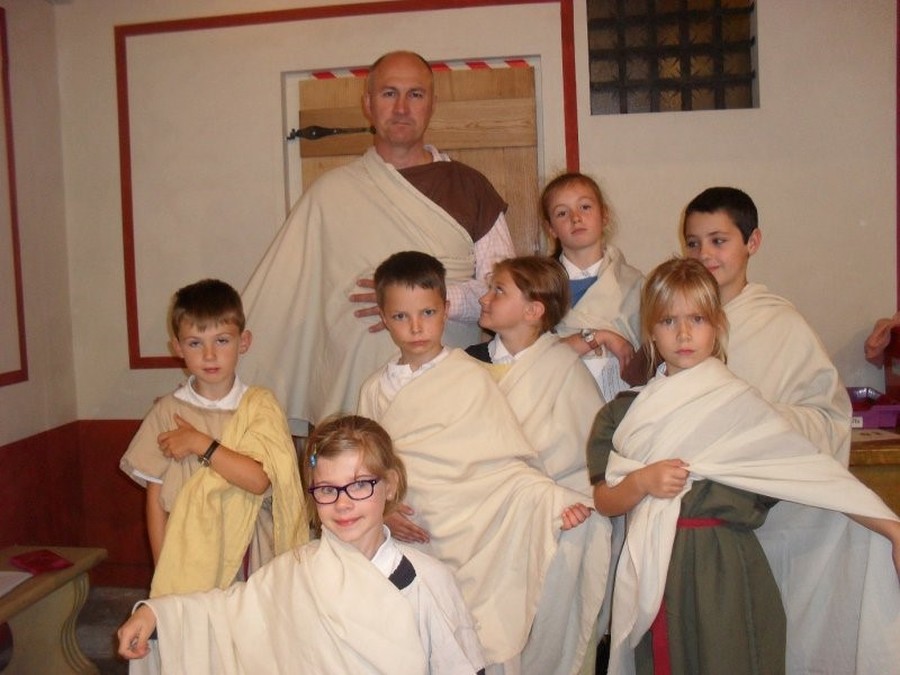 Bake Off for Lift Off in aid of the Wiltshire Air Ambulance
We raised £100.00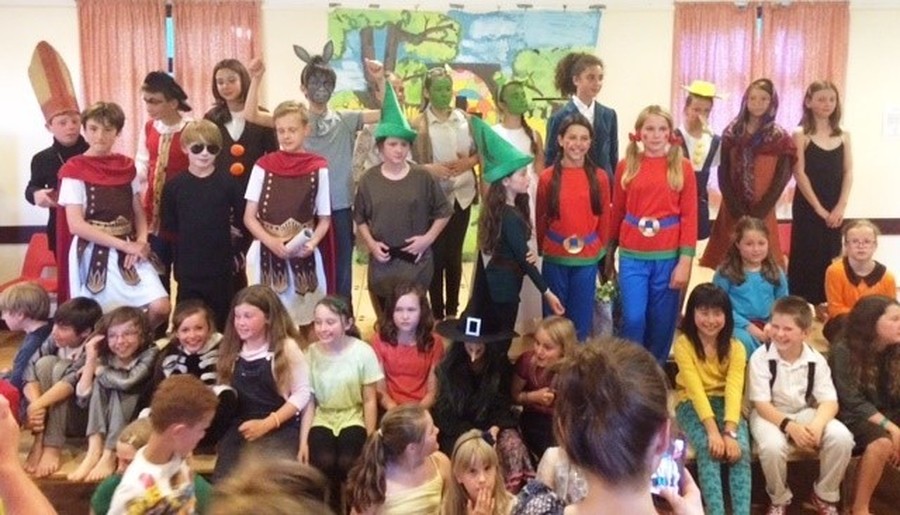 Year 6 Leavers Service held at Salisbury Cathedral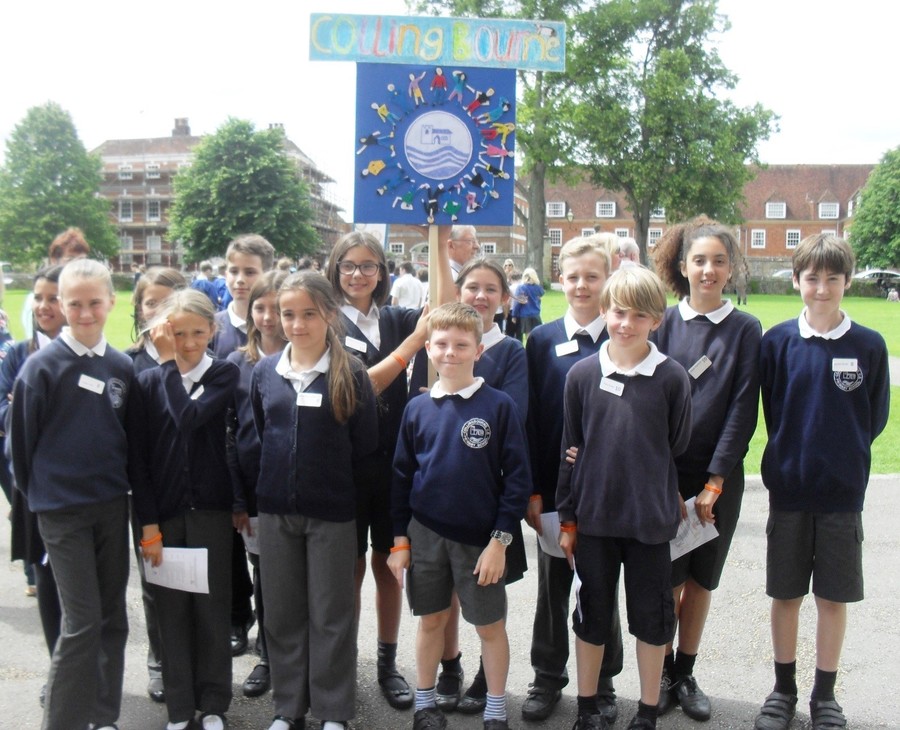 Sports Day Afternoon - Congratulations to this years winning house KESTRELS
Our Best of British Summer Fete - We raised a fantastic £350.95
Year 6 Residential Trip to Mill Ryth, Hayling Island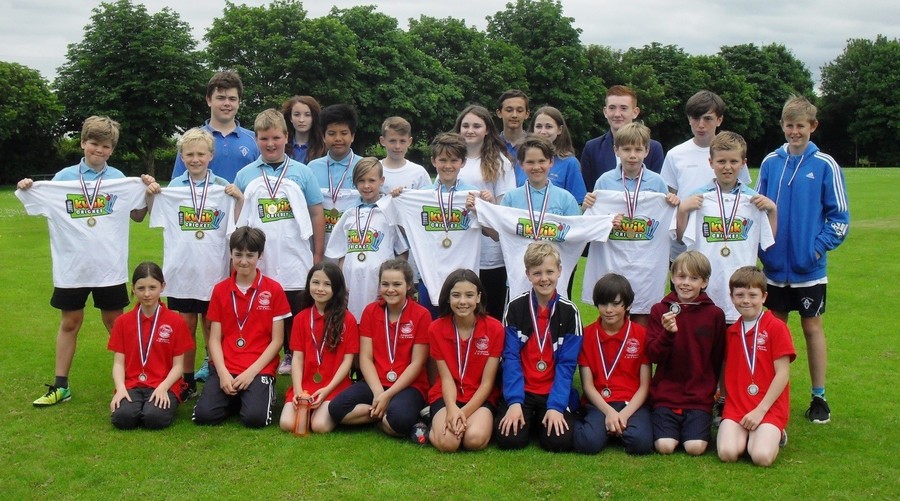 Camo Day in Aid of SSAFA - We raised £83.00
Wig Wednesday in Aid of CLIC Sargent - We raised £72.00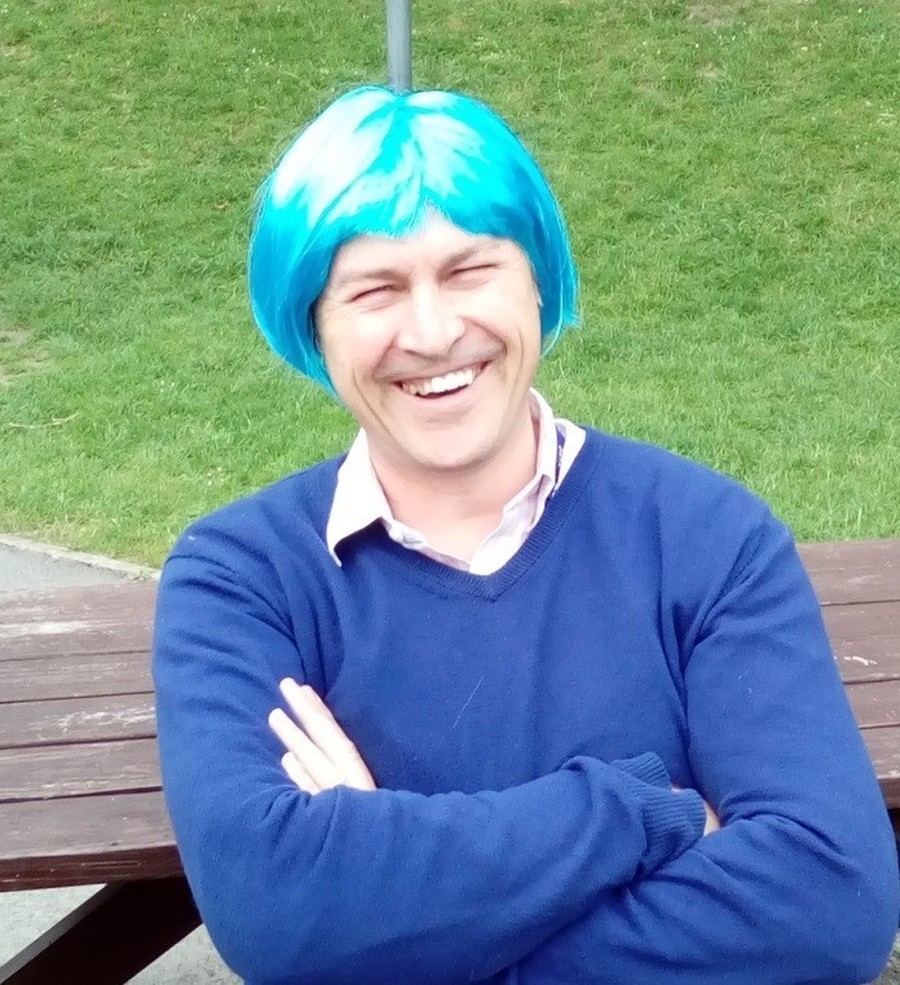 Star Wars Day - May The 4th Be With You
Tidworth Community Area Awards
Well done to Mrs Vicky May who received the School's Award in recognition of all work she has done to secure funds to revamp the schools wildlife area & sensory garden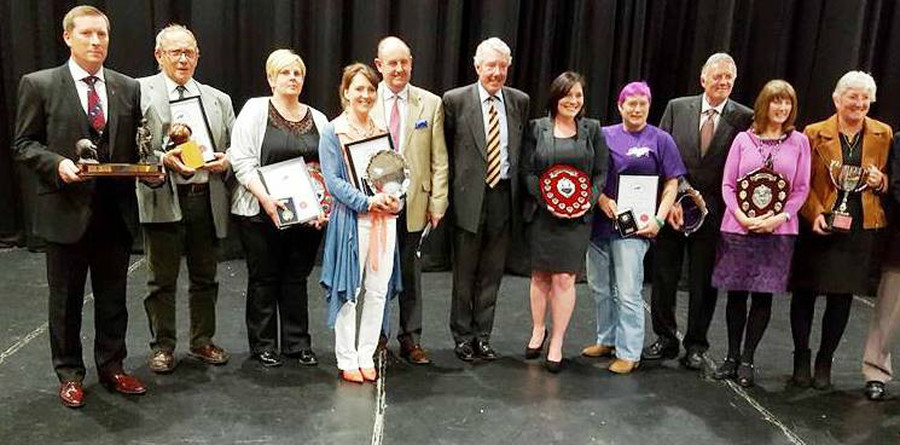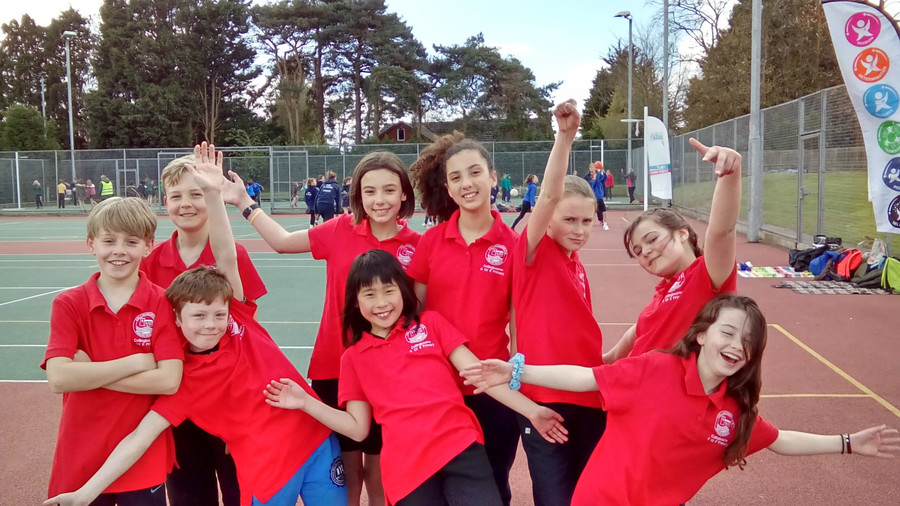 Easter Hat Competition
Well done to all our Easter Hat Competition winners. And a Big Thank you to all the children who took part.
Sports Relief - We raised £443.75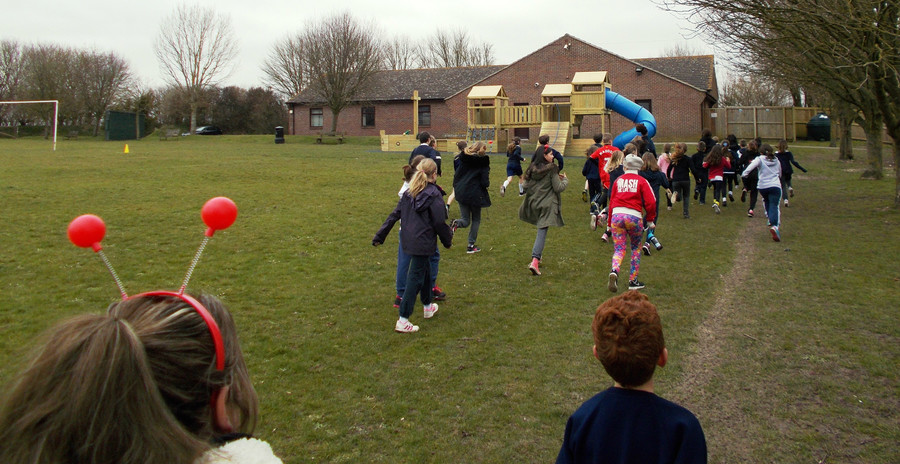 Fox and Hedgehog Class visit to the Hawk Conservancy
Rocket Science
Our Rabbit Class children are preparing to become space biologists and embark on a voyage of discovery by growing seeds that have been into space...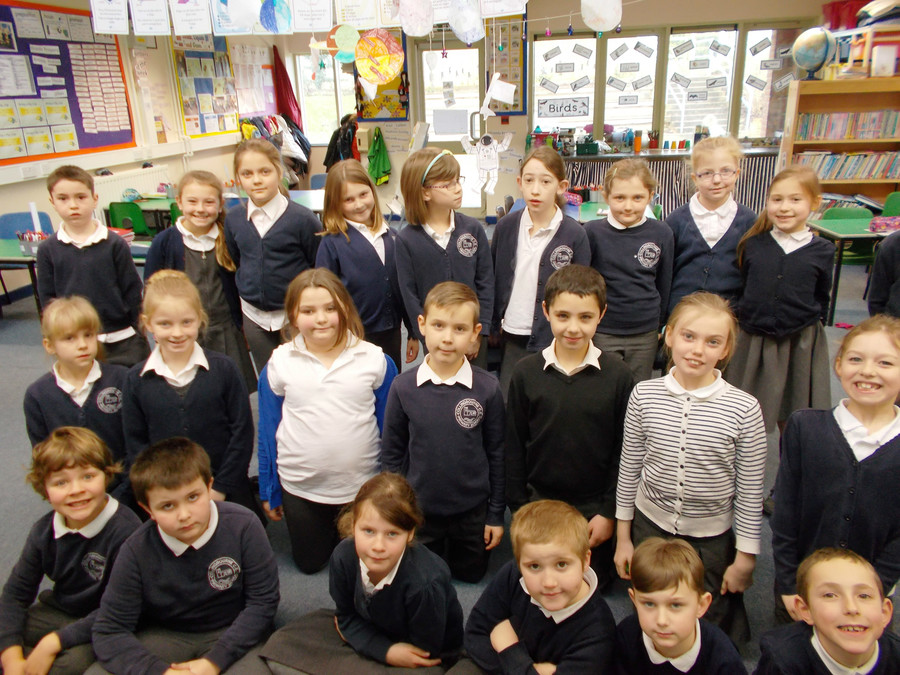 Rabbit Class Visit to Highclere Castle
Wiltshire Fire and Resuce Service Visit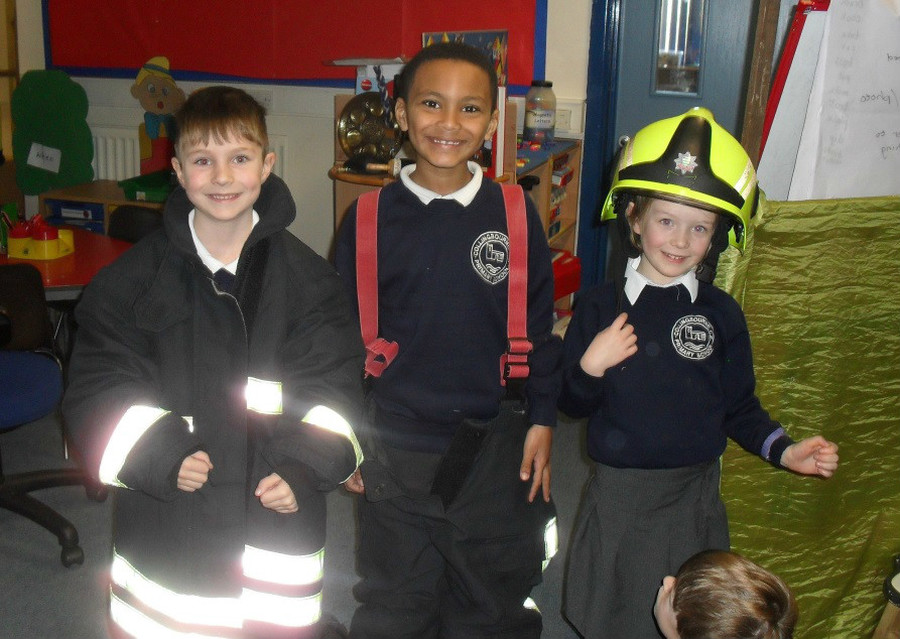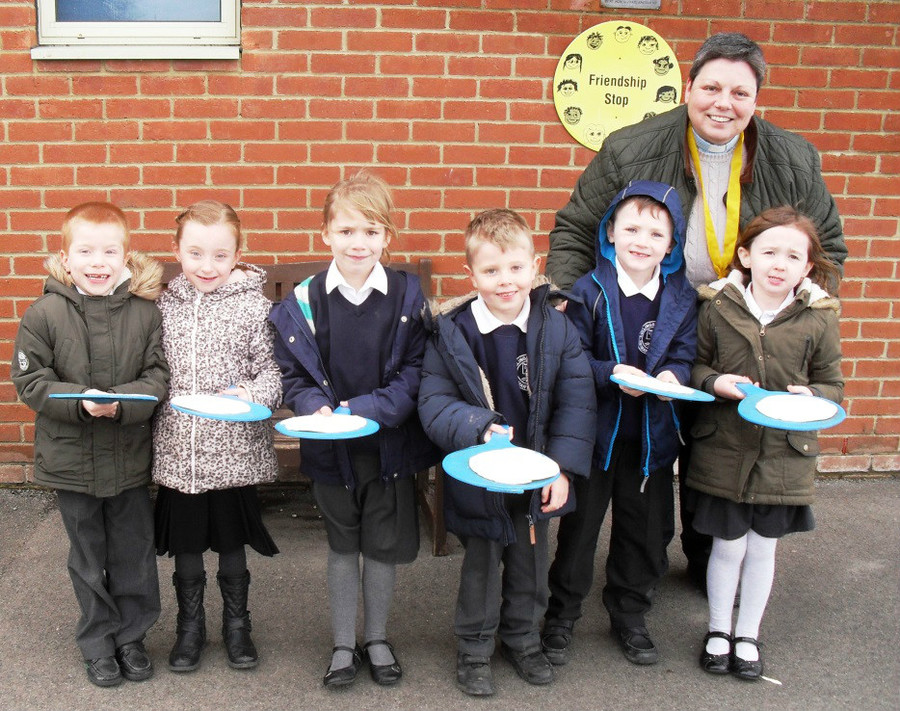 Badger Class - Roman Baths Trip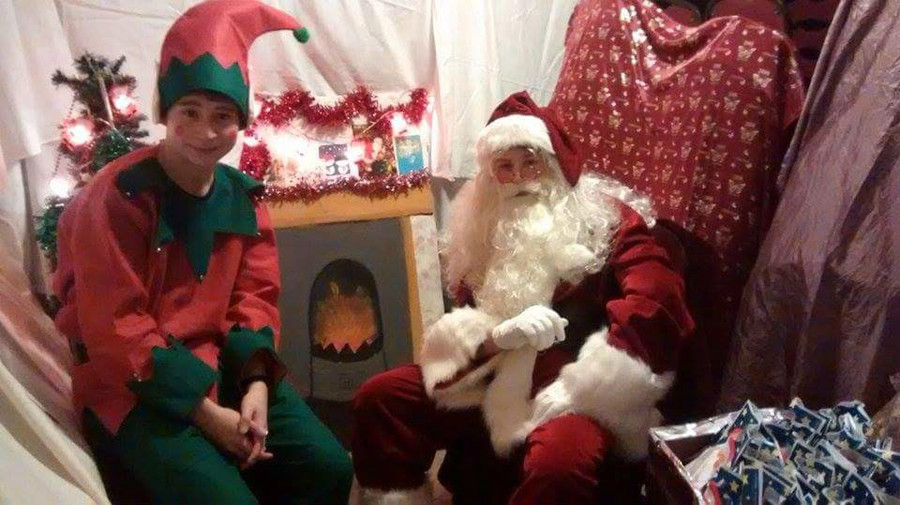 Traditional Bun and Penny
Rabbit Class Egyptian Day
Collingbourne Primary Mixed Netball Team wins inter schools Netball Festival